Försäljning 8 Ton Small Mobile Truck Crane
• Viktoptimerad och distorsionsbeständig konstruktion av låglegering och höghållfast stål med U-typ bomprofil, vilket ger maximal lyfthöjd upp till 33,6m.
• Optimerad ergonomisk design förbättrar driftsäkerheten och arbetseffektiviteten.
• Robust och kraftfull 3-axel specialkonsol för lastbilskran, som erbjuder utmärkt väg- och off-road kapacitet och körsäkerhet.
Produkteffekter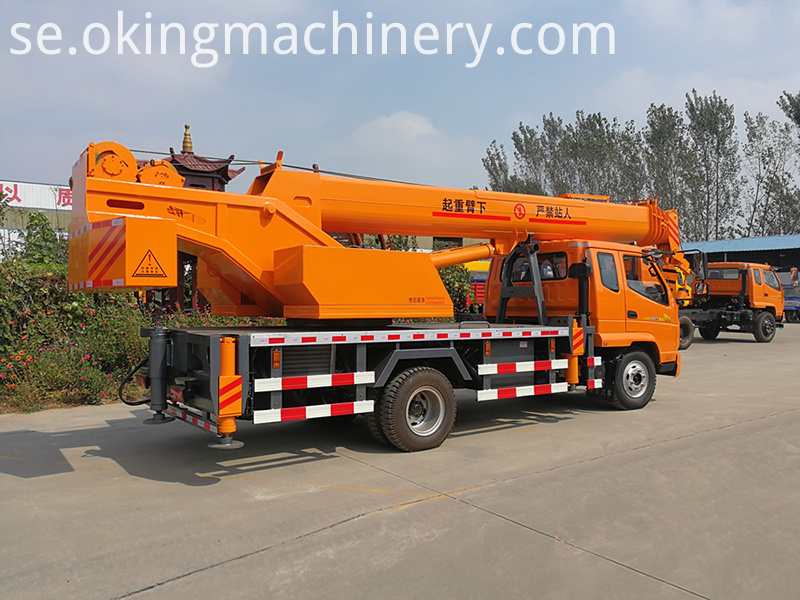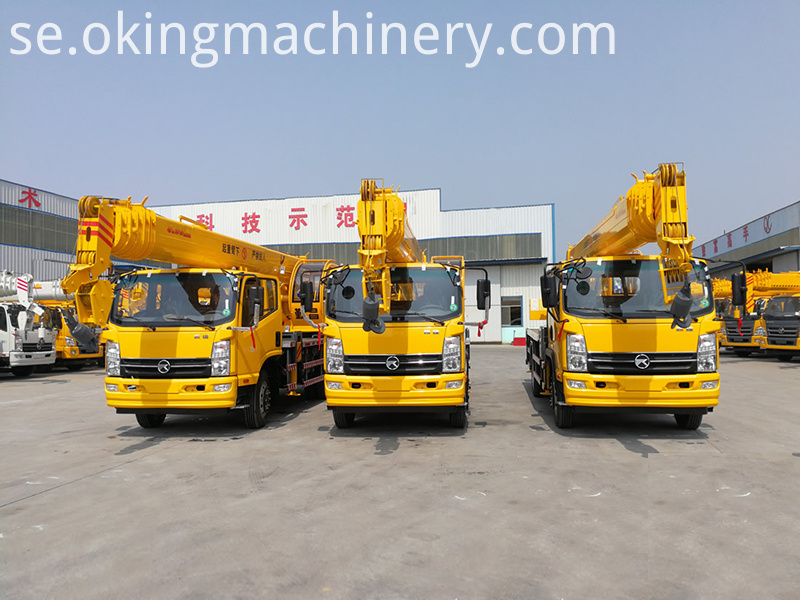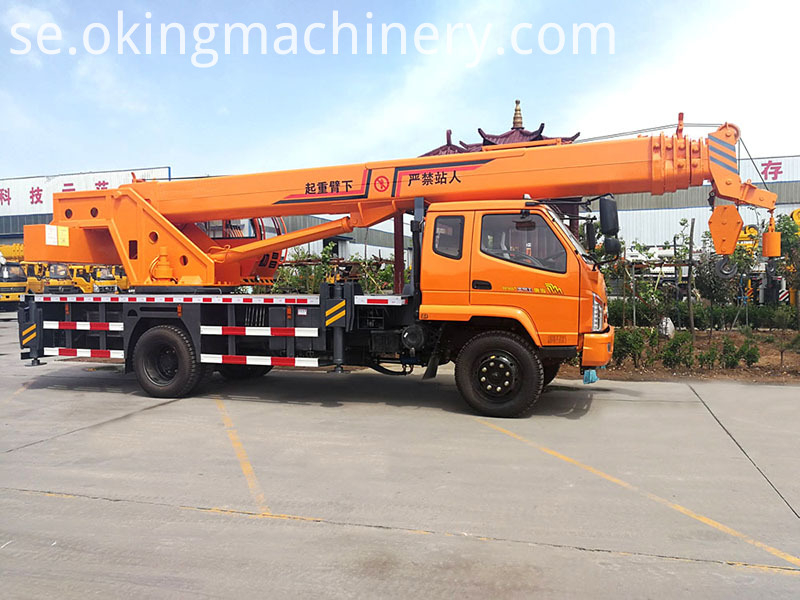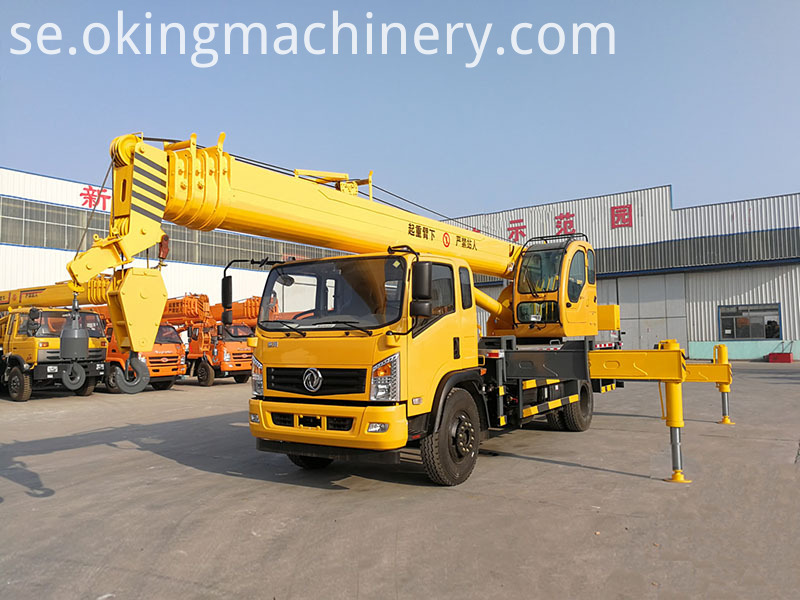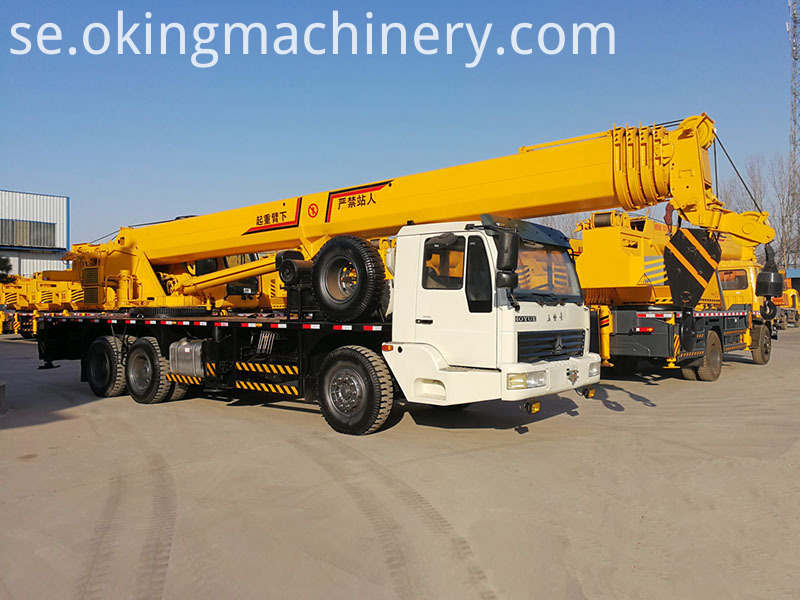 1. Ledande prestanda: Bomlängden i full förlängning är 28m, prestandan leder i 5%. Kvalitetsförmågan är 40%, vilket gör att maskinen har bra väganpassningsförmåga.
2. Det unika U-bommen och plug-in-bommarhuvudet gör bäten mer balanserad och lyftas mer smidigt.
3. Den unika sträcknings- och infällningstekniken förhindrar missoperationen; Sträckan och indragen av bommen är säkrare och mer tillförlitlig.
4. Kontrollsystemet optimeras med 8 patent lyftning, rotation och luddning är lätta och pålitliga.
5. Sex unika teknologier levererar kvalitetssäkring och gör produkterna höga.
6. Det innovativa jibsystemet antar inbyggt block, plug-in bomhuvud och ottekantig jib, vilket har utmärkt lyftprestanda och säkert och pålitligt lyftarbete.
Teknologi
8T
Chassis
Tang Jun Ou Ling Guowu 588 Chassis
Tire
750-16LT
Engine
YN27CRE1
Engine power
70KW
Wheelbase
3360mm
The highest design speed
75km / h
Single arm length
6m
Number of boom sections
6 knots
Boom shape
U type
Lifting legs
5 (two legs on each side, and shifted rear legs)
Winch
two (8 ton hydraulic winch and 6 ton hydraulic winch)
Motor
11KW
Fan heat system
air-cooled and water-cooled double-fan thermal system
Outer dimensions
8950*2190*3000mm
Final assembly quality
9500kg
Kontakta oss
Frank
WhatsApp: 15753790918
WeChat: 15753790918
QQ: 2687690075
E-post: jnok005 AT sdoking.com
Företagsnamn: JINING OKING TEC CO., LTD
ADD: NO.80xianyingjuwei, Rencheng District,
Jining, Shandong, Kina

Vårt bolag: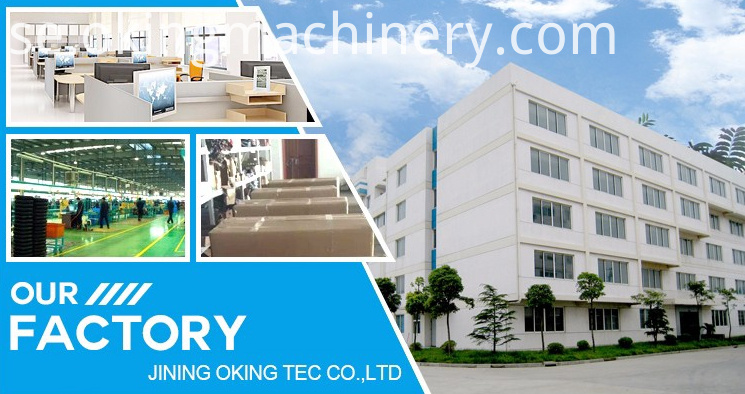 JINING OKING har utvecklats som en professionell tillverkare i Kina sedan 2001 för golvslipning och polering i golvberedningsfält och lastbilskran ; Huvuddelen av sin personal är inom avdelningen för forskning, tillverkning och försäljning.
Produktkategorier : Lastbilskran