Små mobila lastbilskranar
Små mobila lastbilmonterade kranar är ett vanligt namn på kranar, kranar
(Crane) är en typ av lyftmaskin, som är en slags maskin för cirkulation och intermittent rörelse. En arbetscykel innehåller plockningsanordningen som lyfter objektet från plockpunkten och flyttar sedan horisontellt till den angivna platsen för att sänka objektet och sedan utföra en omvänd rörelse för att återställa plockningsenheten till sin ursprungliga position för nästa cykel. Såsom fasta kranar, tornkranar, lastbilskranar, däck, bandgående kranar etc.
En hissmaskin med flera funktioner som lyfter vertikalt och horisontellt bär tunga föremål inom ett visst område. Känd också som kran. Kranbil till salu Tillhör materialhanteringsmaskinen. Kranens arbetsegenskaper är att göra intermittenta rörelser, det vill säga de motsvarande mekanismerna för att ta, flytta, lossa och liknande i en arbetscykel arbetar växelvis.
<
10T Mobile Truck Cranes

Chassis
Tang Jun Ou Ling 688 State Five Chassis
Engine
CY4BK551
tire
825-16
brake
air brake
Direction
Hydraulic boost
wheelbase
3500mm
the highest speed
75km / h
single arm length
6m
boom number
5
boom shape
U type
thick section boom size
height 50 cm, width: 32 cm
the number of lifting legs
5
hydraulic system
dual pump confluence system
Fan heat system
air-cooled and water-cooled double fan heat system
motor
15kw
Double winch
10 tons hydraulic winch and 6 tons hydraulic winch
large structure
I-shaped steel box large frame
appearance size
length 9030mm; width 2150mm; height 3080
the total quality
12500kg
Produkteffekter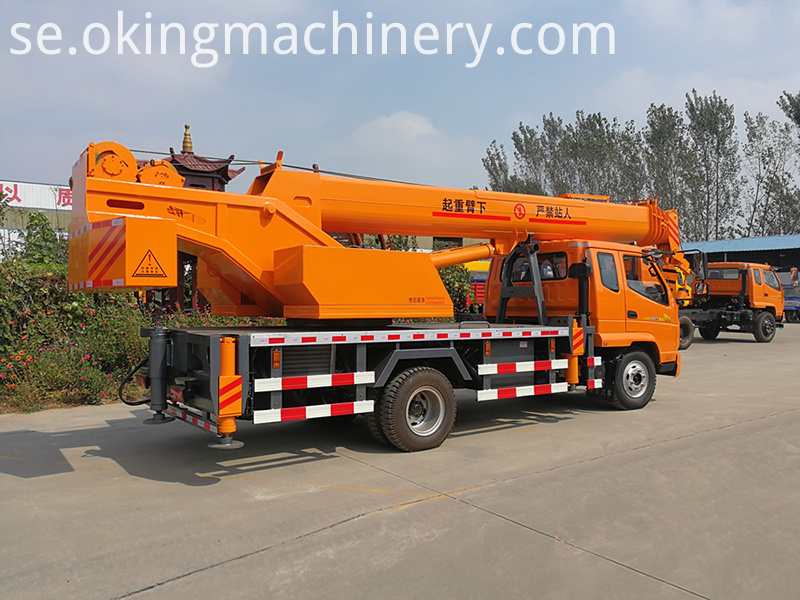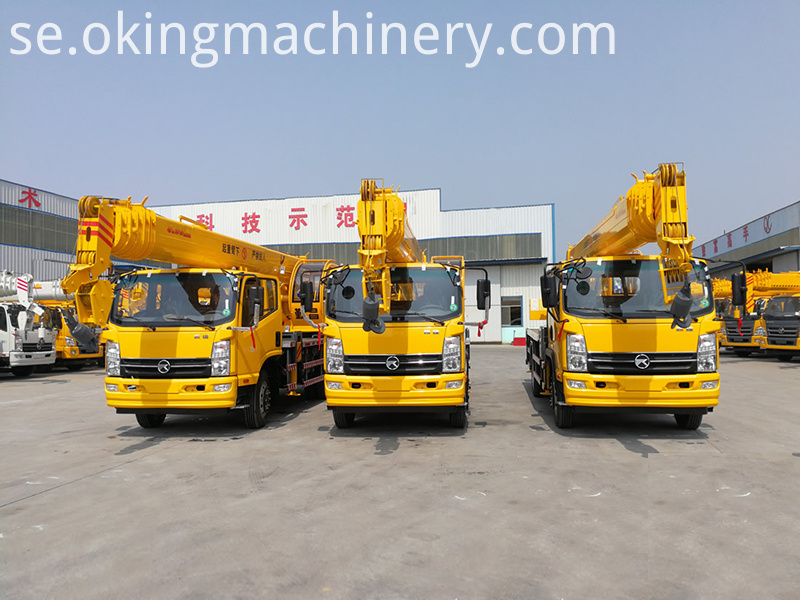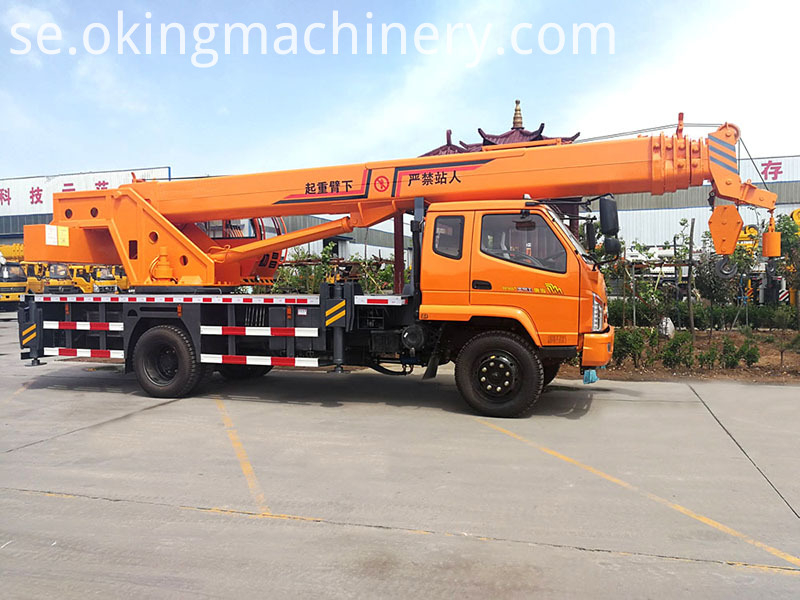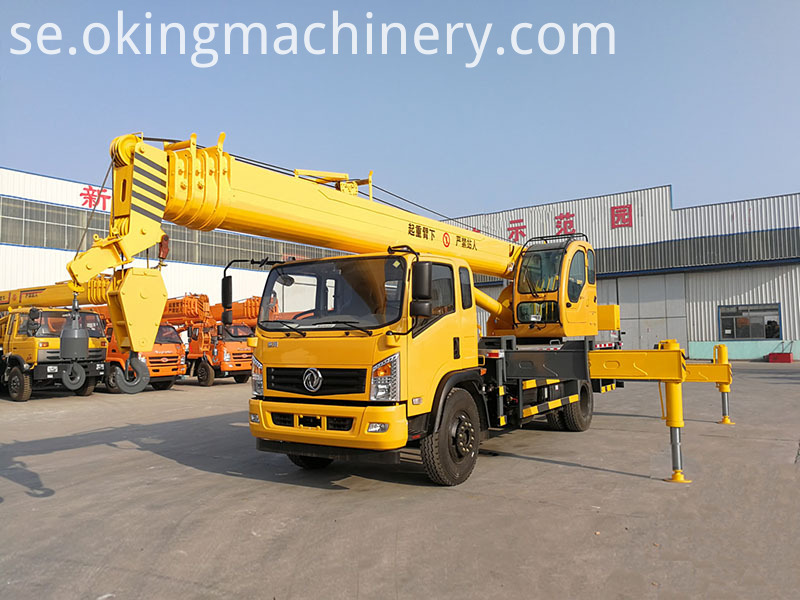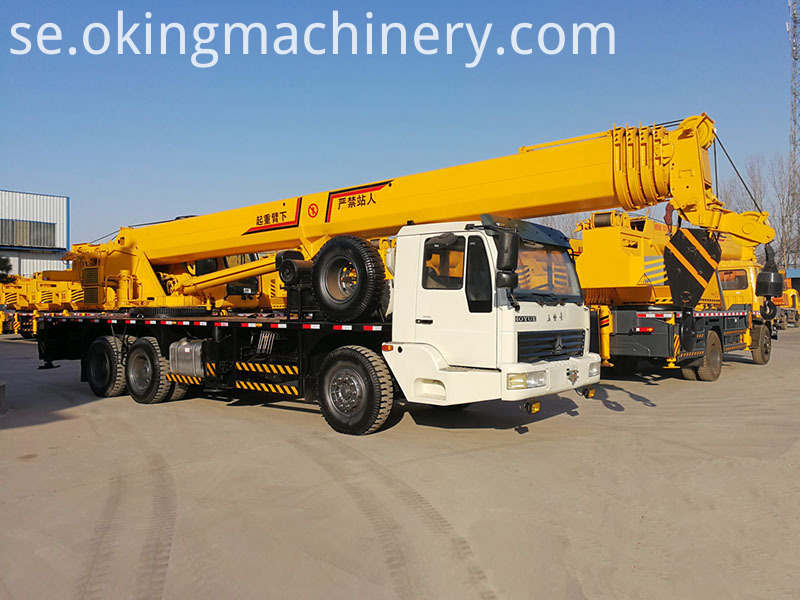 1. Ledande prestanda: Bomlängden i full förlängning är 28m, prestandan leder i 5%. Kvalitetsförmågan är 40%, vilket gör att maskinen har bra väganpassningsförmåga.
2. Det unika U-bommen och plug-in-bommarhuvudet gör bäten mer balanserad och lyftas mer smidigt.
3. Den unika sträcknings- och infällningstekniken förhindrar missoperationen; Sträckan och indragen av bommen är säkrare och mer tillförlitlig.
4. Liten lastbilmonterad kran Styrsystemet är optimerat med 8 patent. lyftning, rotation och luddning är lätta och pålitliga.
5. Sex unika teknologier levererar kvalitetssäkring och gör produkterna höga.
6. Det innovativa jibsystemet antar inbyggt block, plug-in bomhuvud och ottekantig jib, vilket har utmärkt lyftprestanda och säkert och pålitligt lyftarbete.
Vårt bolag: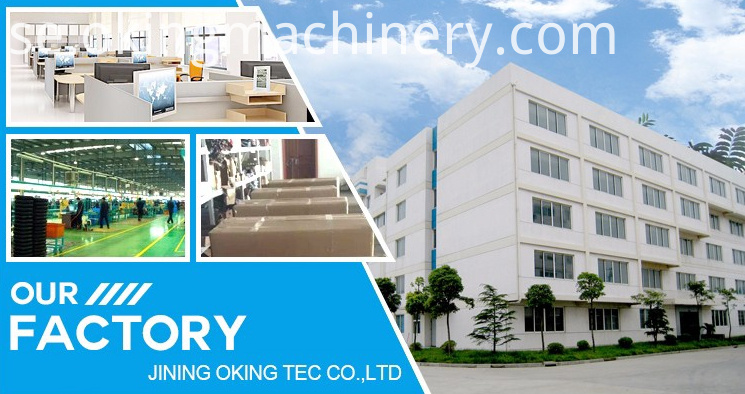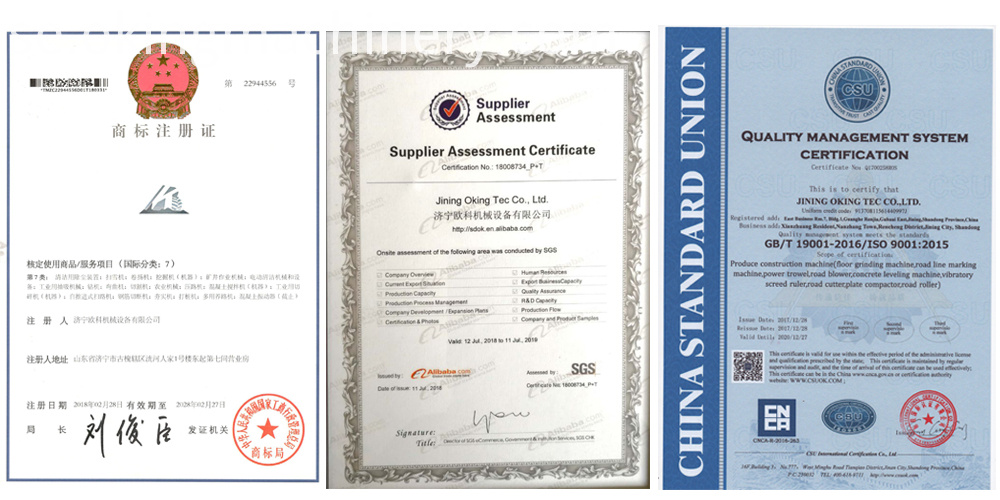 JINING OKING har utvecklats som en professionell tillverkare i Kina sedan 2001 för golvslipning och polering i golvberedningsfält och lastbilskran ; Huvuddelen av sin personal är inom avdelningen för forskning, tillverkning och försäljning.
Kontakta oss:


Produktkategorier : Lastbilskran