8Ton Hydraulisk lastbilskran Pris
Konceptet med bilkranen är att kombinera bilen och kranen, och den kan fungera direkt utan montering.
Funktionerna är praktiska och flexibla, hög arbetseffektivitet, snabb övergång och förbättrad arbetseffektivitet.
Nackdelen är att terrängen är begränsad och stor utrustning (1000-2000 ton) inte kan slutföras. (En maximal tonnage på en bilkran är 1 000 ton.)
Huvudsakligen används för konstruktion av konstruktioner.

Såsom: vägar, broar, byggnader, räddning och så vidare.
Produkteffekter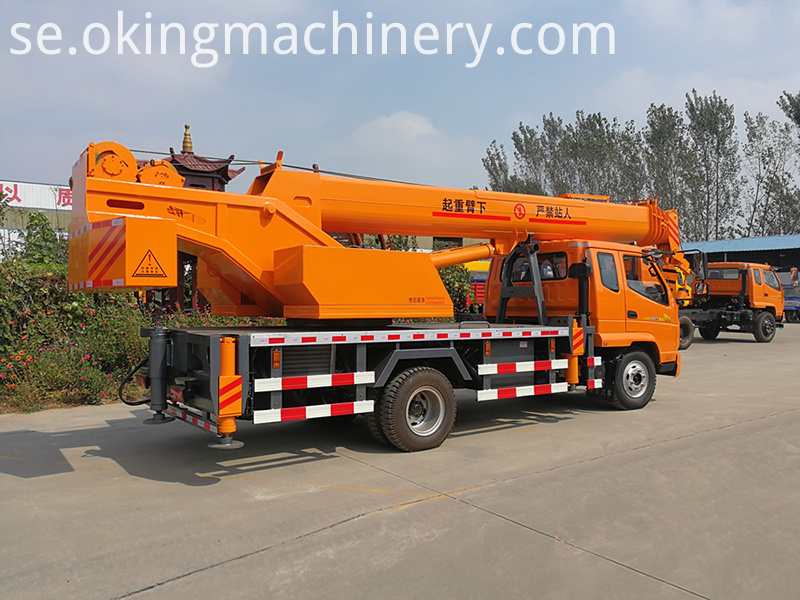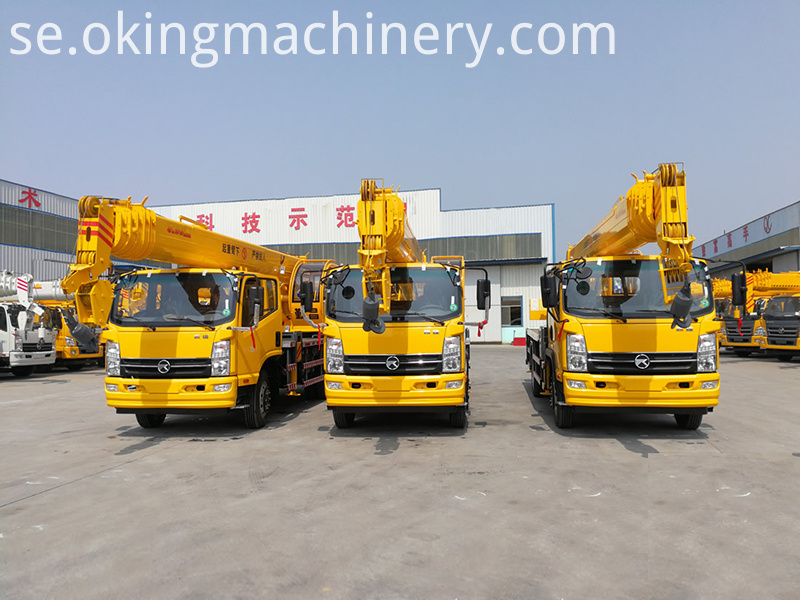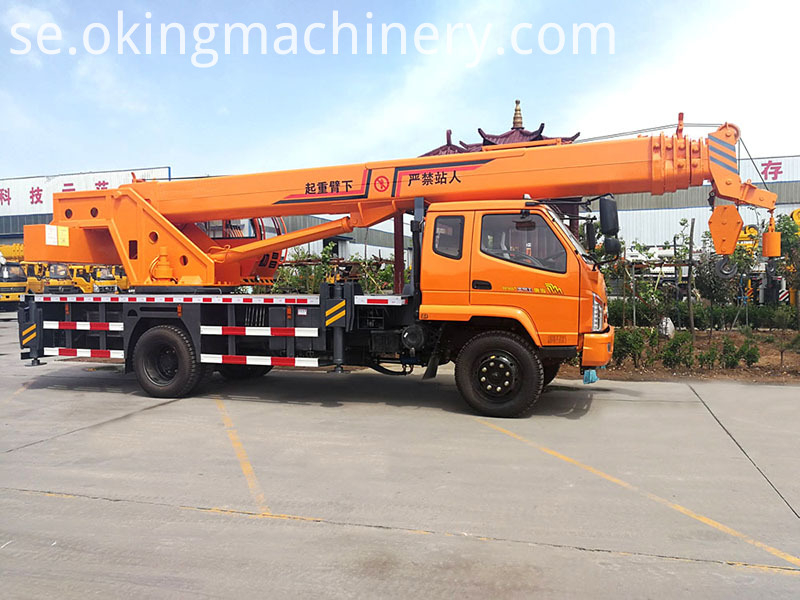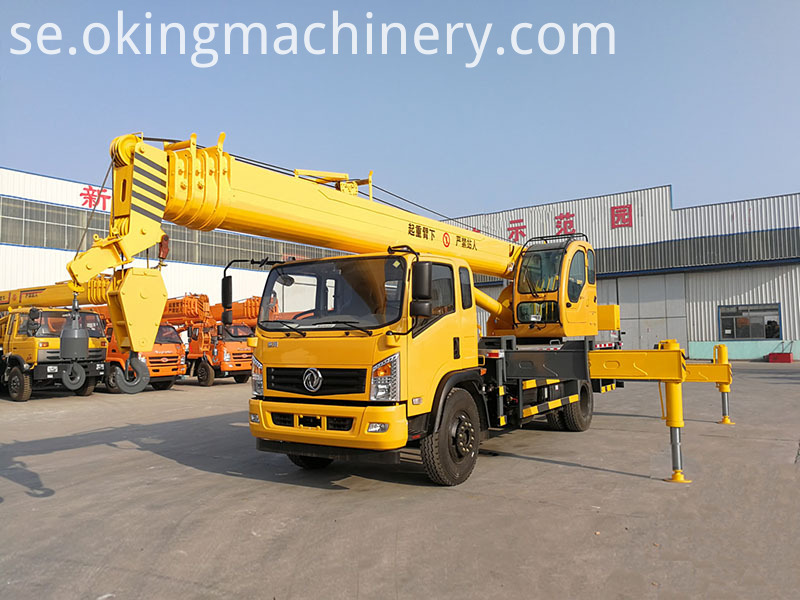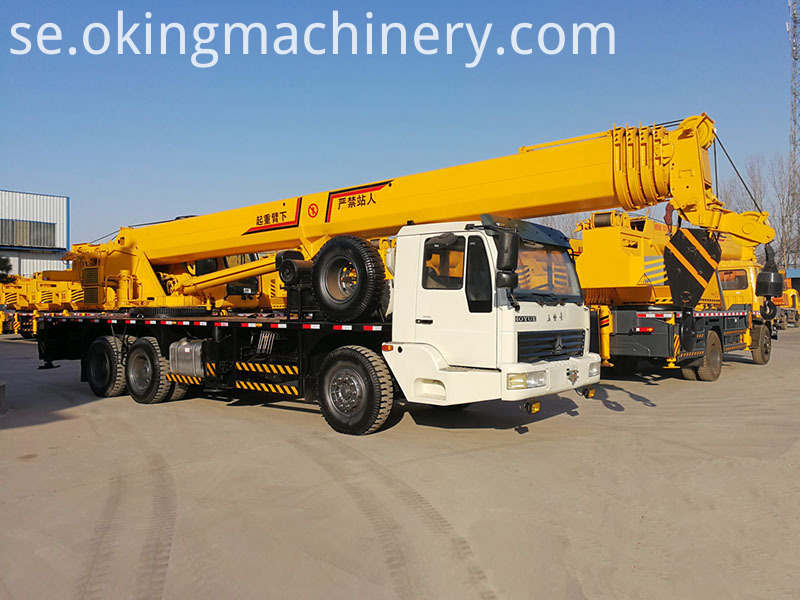 1. 8 på hydraulisk lastbilskran Pris ledande prestanda: bommelängden i full förlängning är 28m, prestandan leder i 5%. Kvalitetsförmågan är 40%, vilket gör att maskinen har bra väganpassningsförmåga.
2. Hydraulisk kranlastare Det unika U-bommen och plug-in-bommarhuvudet gör bäten mer balanserad och lyftar smidigare.
3. Den unika sträcknings- och infällningstekniken förhindrar missoperationen; Sträckan och indragen av bommen är säkrare och mer tillförlitlig.
4. Hydraulisk lastbilskran Pris Styrsystemet är optimerat med 8 patent. lyftning, rotation och luddning är lätta och pålitliga.
5. Sex unika teknologier levererar kvalitetssäkring och gör produkterna höga.
6. Det innovativa jibsystemet antar inbyggt block, plug-in bomhuvud och ottekantig jib, vilket har utmärkt lyftprestanda och säkert och pålitligt lyftarbete.
Teknologi
8Truckkran
Chassis
Tang Jun Ou Ling Guowu 588 Chassis
Tire
750-16LT
Engine
YN27CRE1
Engine power
70KW
Wheelbase
3360mm
The highest design speed
75km / h
Single arm length
6m
Number of boom sections
6 knots
Boom shape
U type
Lifting legs
5 (two legs on each side, and shifted rear legs)
Winch
two (8 ton hydraulic winch and 6 ton hydraulic winch)
Motor
11KW
Fan heat system
air-cooled and water-cooled double-fan thermal system
Outer dimensions
8950*2190*3000mm
Final assembly quality
9500kg
Kontakta oss
Frank
WhatsApp: 15753790918
WeChat: 15753790918
QQ: 2687690075
E-post: jnok005 AT sdoking.com
Företagsnamn: JINING OKING TEC CO., LTD
ADD: NO.80xianyingjuwei, Rencheng District,
Jining, Shandong, Kina

Vårt bolag: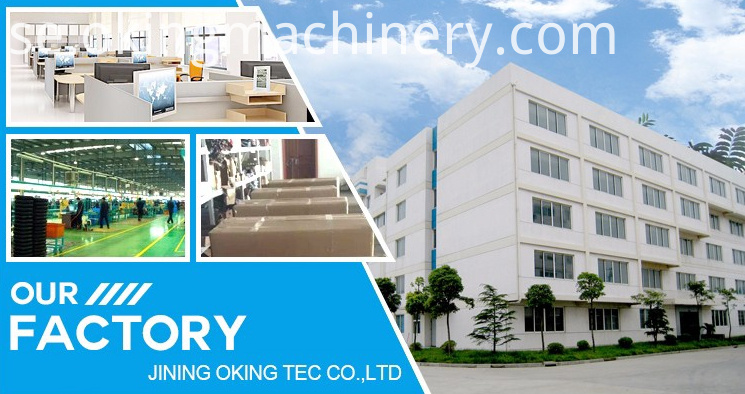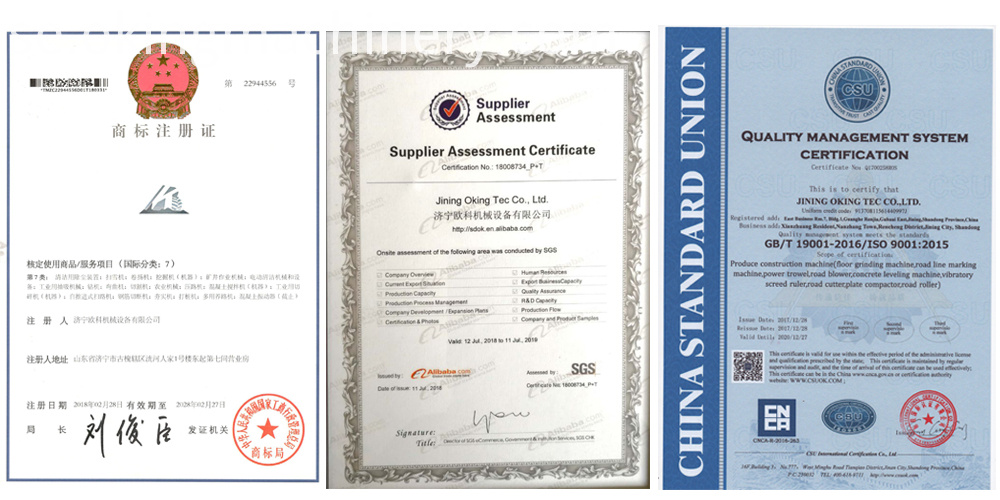 JINING OKING har utvecklats som en professionell tillverkare i Kina sedan 2001 för golvslipning och polering i golvberedningsfält och lastbilskran ; Huvuddelen av sin personal är inom avdelningen för forskning, tillverkning och försäljning.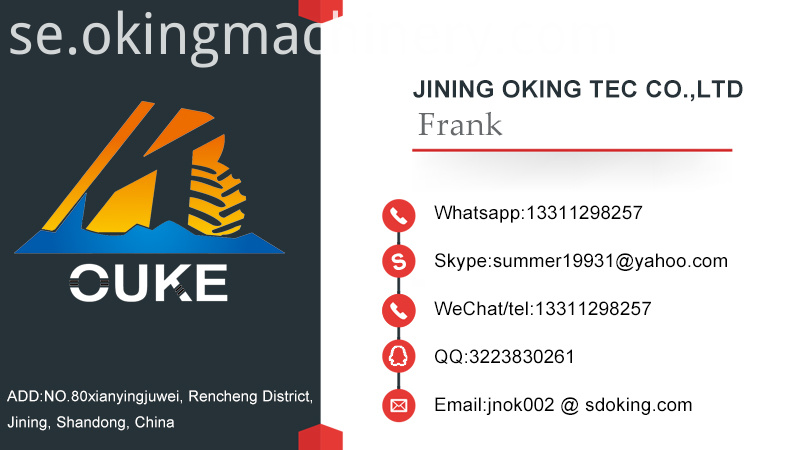 Produktkategorier : Lastbilskran